At Monrovia Memorial Hospital we consider all of our employees to be caregivers.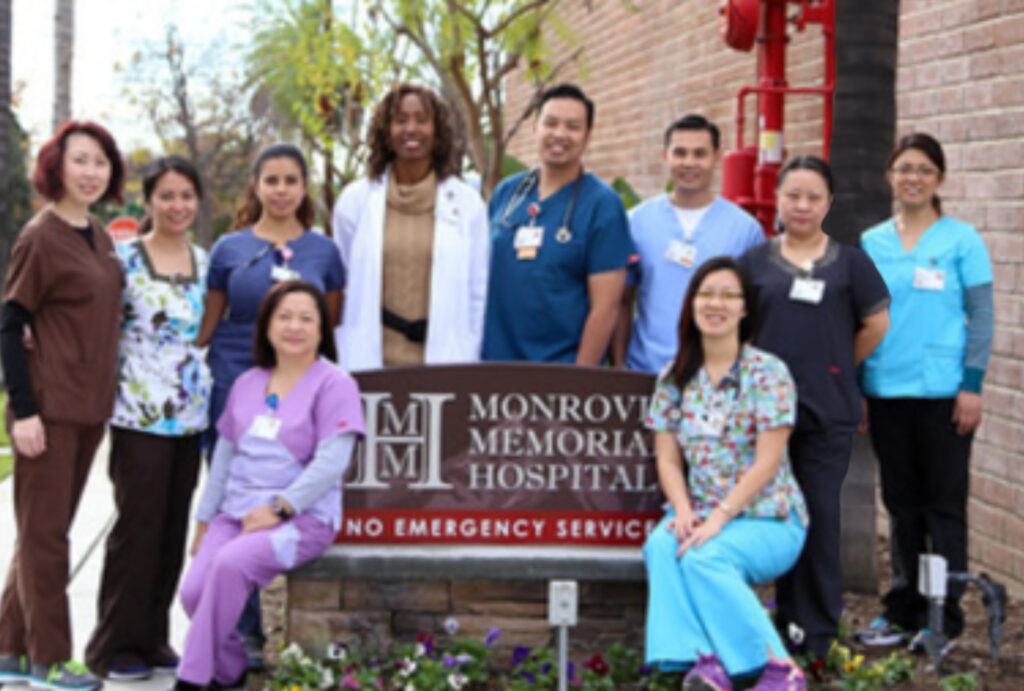 Every hour of every day our team works hard to make our hospital better for our patients.  It's not only our expert clinical staff that makes the difference in our care, but all of our employees behind the scenes as well.  At Monrovia Memorial, our employees are our greatest resources.
Whether you are a visitor or a patient, our friendly Admitting team will make certain that you are welcomed into our hospital and feel comfortable about your stay.    Our Business Office and Medical Records teams will keep all of your personal records in order and answer any questions you might have about insurance or payment for your peace of mind.   The Materials Management, Plant Operations, and Environmental Services departments excel at keeping our hospital running smoothly so physicians and our clinical teams can focus on your care.  Nutritional Services and the Dietary Department are excellent at providing fresh and healthy foods  for patients and visitors.   Our Human Resources Department and Quality Improvement Staff  work hard  to ensure that our team only continues to get better.
From our clinical staff to our behind the scenes supporting staff,  our mission is the same:  excellence in patient care.  We are proud of our team and the care we provide to our patients.