The Laboratory at Monrovia Memorial provides on-site clinical laboratory services which include chemistry, hematology, urinalysis, coagulation, bacteriology, and transfusion services for adult and geriatric patients.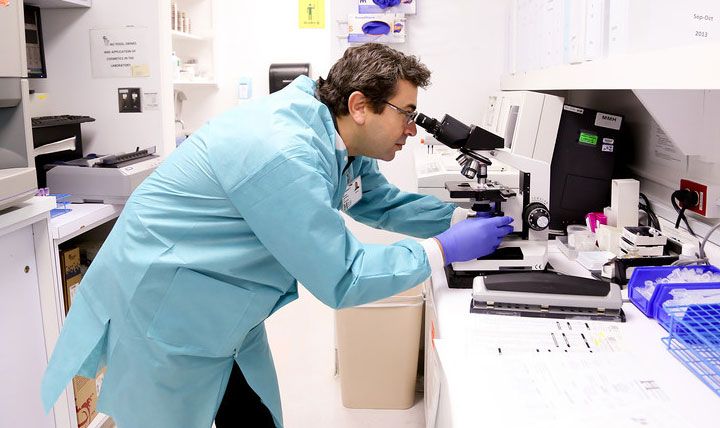 Laboratory services are available twenty-four (24) hours a day and delivered by specially trained and licensed staff, which includes a Pathologist, a Laboratory Director, certified Phlebotomists and licensed Clinical Laboratory Scientists (CLS).
The Laboratory follows and maintains the highest of standards set by accreditation agencies including the State of California Department of Health Services, CMC/CLIA and The Healthcare Facilities Accreditation Program (HFAP). The Laboratory Department strives to maintain the accuracy, specificity, quality and consistency of testing results through rigorous quality control, quality assurance, proficiency testing, scheduled equipment maintenance and performance improvement programs.