Monrovia Memorial is a fully licensed and accredited acute care hospital located in the San Gabriel Valley.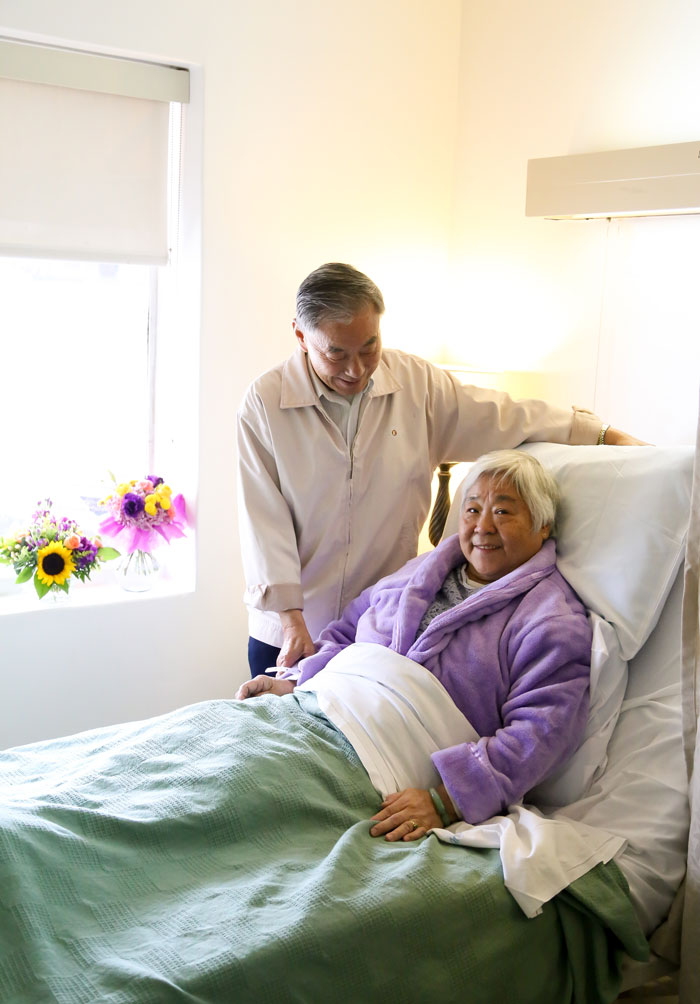 Our focus is on medically complex patients who need specialized hospital care for an extended time to recover. We do not have an emergency room. All of our patients are referred to our specialized care directly by their physician  for either medical inpatient stay or outpatient surgery.
Our patient rooms are designed to provide a quiet and calm space where patients have the time and privacy to rest and recuperate. Each room has a bathroom, a bedside telephone and flat screen televisions with a large selection of channels. Not only are patient rooms comfortable, but also each has access to all the benefits of modern medicine most of which can be performed conveniently at the patient's bedside.
Our Intensive Care Unit (ICU) is here for patients who are in critical condition and require 24 hour support from our specially trained critical care nurses.
Inpatient Services
1

Intensive Care Unit

2

Medical/Surgical Level of Care

3

Hemodialysis

4

Telemetry

5

Case Management

6

Social Services/Family Counseling
24 Hour Respiratory Services
1

Oxygen Support: O2 Therapy, Bi PAP, CPAP, Breathing Treatments

2

Ventilator Management

3

Tracheostomy

4

 Echocardiogram

5

EKGs

6

Bronchoscopy
Wound Care Services
1

Specialized Wound Care Team

2

Complex Wound Management

3

Negative Pressure Wound Therapy
Surgery Services – Inpatient and Outpatient
1

General Surgery

2

Orthopedic Surgery

3

Vascular Surgery

4

Spine Surgery

5

Foot and Ankle Surgery

7

Pain Management
Nutritional Services
1

TPN

2

Nutritional Support via Feeding Tubes
GI Lab
1

Endoscopy/Colonoscopy

2

PEG Placement
Rehabilitation Services
1

Physical Therapy

2

Speech Therapy

3

Occupational Therapy
Pharmacy Services
1

Intravenous Drug Therapy

2

Total Parenteral Nutrition

3

Antibiotic Therapy

3

Therapeutic Drug Monitoring

3

Medication Regimen Reviews
Radiology Services
Clinical Laboratory
1

Chemistry

2

Hematology

3

Urinalysis

4

Coagulation Studies

5

Microbiology

6

Transfusion Services
Interpreters
Interpreters are available in any language utilizing the Language Line.  To request interpreter services, ask your Caregiver for assistance.