Our physical therapists at Monrovia Memorial are committed to helping our patients become stronger faster.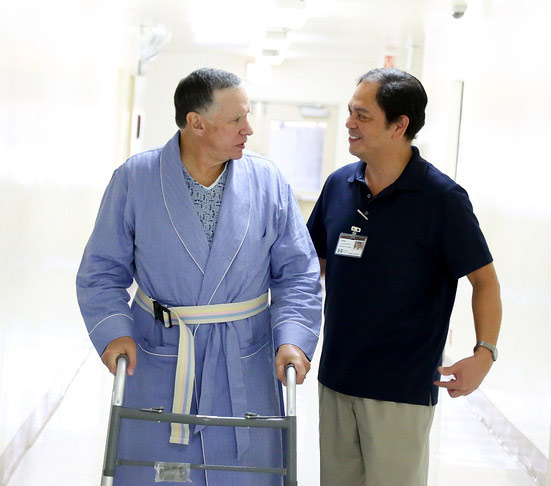 Physical therapy (PT) is a form of treatment your physician may advise that incorporates muscle strengthening exercises as well as stretching and flexibility exercises to help improve or restore your physical functions.  For example, it may help with going up stairs or getting in and out of bed.   The goal of physical therapy is to make daily tasks and activities easier to prepare you for leaving our hospital.
Physical therapy services are patient-centered and are focused at pain relief, the promotion of healing, increasing range of motion, muscle strengthening, teaching functional activities, and the instruction of patients and their family in the practice of routine measures for endurance and care. At Monrovia Memorial Hospital, we are dedicated to providing comprehensive rehabilitation that includes orthopedic manual physical, occupational, and speech therapy to restore the body's natural balance and to minimize pain while maximizing function.