Here at Monrovia Memorial Hospital, our Spine and Orthopedic Surgery Program is comprised of highly trained and experienced surgeons complemented by our select staff of professional nurses and surgical technologists.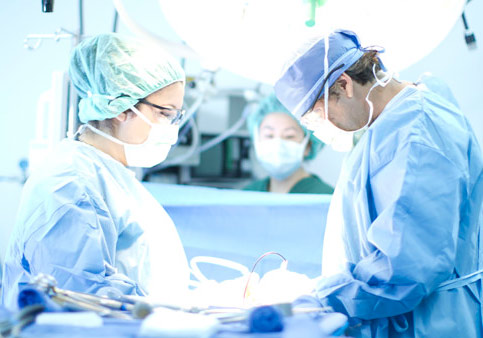 Advanced spinal fusions, joint replacements and simple orthopedic procedures are performed in our fully equipped surgical suites.
We are driven to provide our surgical patients with exceptional operational performance and compassionate care. If the time ever comes when you or a loved one need the expertise of a professional surgical team, we hope you consider our family here at Monrovia.
If you would like a referral for an orthopedic or spinal evaluation, we can help. Please send an email to physicianreferral@mmhosp.com with your contact information. A member of our medical staff office will be in contact with you shortly.