The primary service of the MMH Department of Pharmacy is to provide comprehensive healthcare to our patients in alliance with their team of physicians.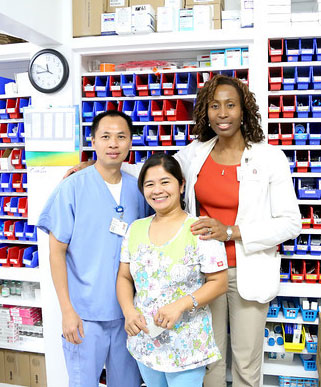 Our goal is to support and enhance the functions of other health care providers with the prescribed use of pharmacologic agents and other therapeutic interventions.
Our pharmacy team, led by a certified Pharm D., is  actively involved in evaluating  clinical protocols and providing therapeutic management.
In addition to drug management and distribution including preparation of IV mixtures, antibiotic monitoring, anticoagulant monitoring and nutritional monitoring; our pharmacists are on always on call and able to provide prompt service 24 hours a day.